Yesterday I went a-driving in a big loop through Bainbridge Island, the Kitsap Peninsula, and the Olympic Peninsula to Port Townsend, then back via Whidbey Island.
Port Townsend is a "Victorian Seaport and Arts Community," it says on the sign, and that seems about right. This busker managed to sing Hey Bulldog, Hand in My Pocket, Heartache Tonight, and Aqualung, all with exactly the same rhythm and tempo, and if that doesn't qualify as Arts, I don't know what does. There was also a fortune teller in a small box.
Port Townsend's late 19th century architecture is the result of a building boom, followed by a rapid economic decline in the 1890s when the railroads bypassed it. Now they function as a draw to ambling tourist types like me.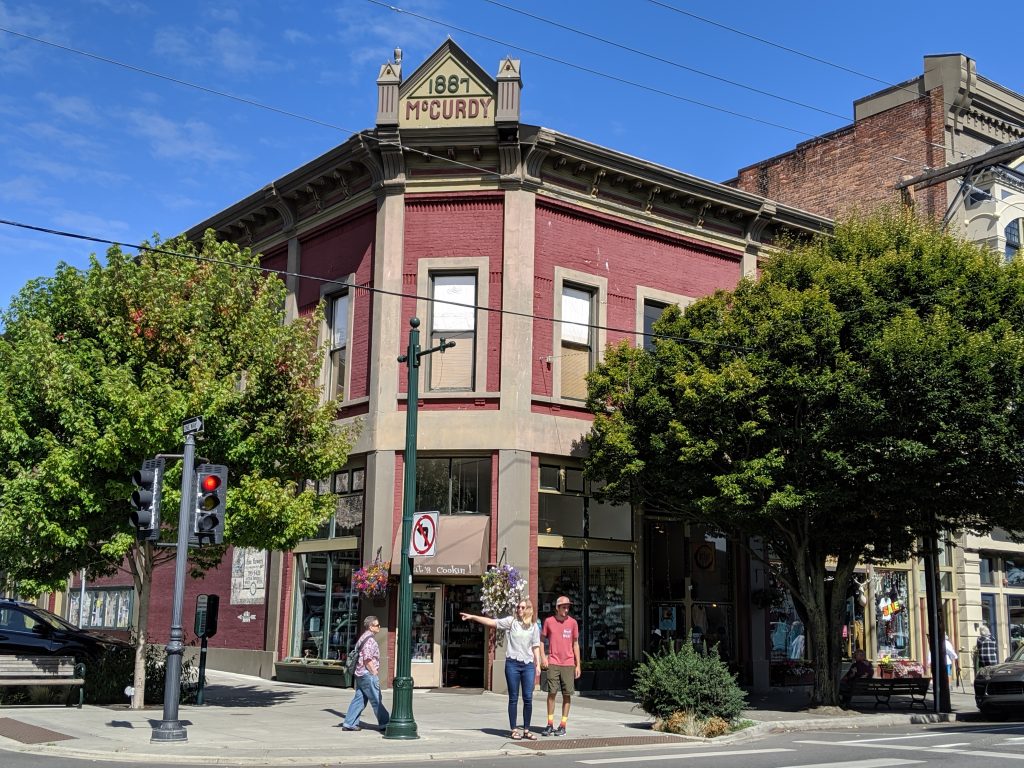 Historical Mystery: Port Townsend was originally named Port Townshend, but at some point it lost its H, which remains missing to this day.