I couldn't get a reasonably priced hotel room anywhere for my last night, so I'm spending $250 for a hotel downtown. Plus another $3 for wifi.
It's been raining all day, so I bought an umbrella at Tokyo Station and wandered around the Imperial Garden in the rain. The garden itself is nice enough, but what really makes the whole palace area stand out are the many fortifications and moats. I think that there are probably a lot of places that could be improved by adding moats.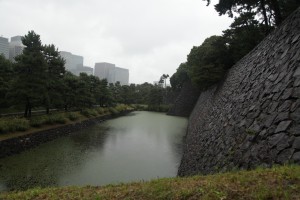 Next I walked through Ginza, which is possibly even more ritzy than the Champs-Élysées, given that they don't seem to have a McDonalds.
I still had some time to kill before I could check in, so I went to the Tokyo Tower.
Tokyo Tower is 333 meters high, with observation decks at 150 and 250 meters. I could only go to the lower observation deck, because the upper one was closed for "maintenance," which I think we all know is code for "monster damage."
In addition, there's a Mystery Ball.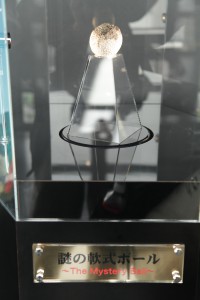 Here's a close-up of the Mystery Ball.
I have my own ideas about what's going on with that Mystery Ball, and I'm afraid it means that Tokyo Tower will end up sustaining even more monster damage.
It's not even the tallest structure in Tokyo anymore. That would be the Skytree, which you can see in the distance here. Monsters have not knocked that over yet, as far as I know.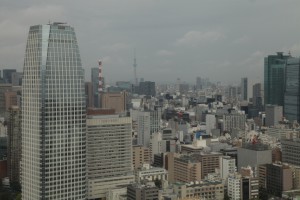 Tokyo Tower also has a Lookdown Window. Here's what it looks like to look down the Lookdown Window.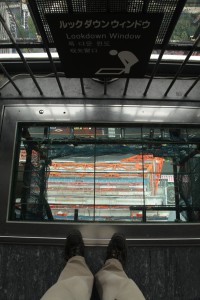 When I got back to the bottom of the tower again, there was a monkey.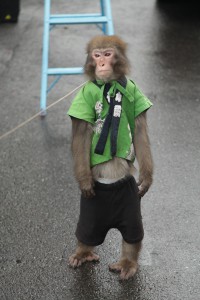 I don't know why he was there. He's nowhere near big enough to knock down the tower.