English is widely used in Japan. It is in Korea too, but not to anywhere near the same extent. It's in business names, book titles, and other places that don't seem to be aimed at foreigners. French also shows up more than I expected, and French bakeries are de rigueur. There's even some occasional Italian. But mostly it's English.
In both Korea and Japan I've seen a lot of shirts purporting to be from places in the US, usually done in a collegiate style. And you don't have to travel abroad to get them.
Almost all of them are from places in the US, but they can be from other places too, as long as you have that look.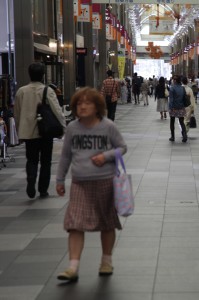 A shirt might look authentic until you read it.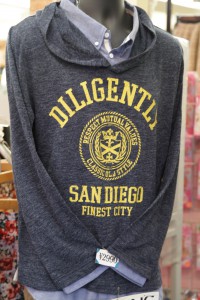 But Japan also has bizarre sayings, something I did not see in Korea. As I was going through passport control in Fukuoka, I saw a Japanese girl with a shirt that said, "Sweet Holic the Most." I've seen plenty of others since then.
Some are semi-understandable.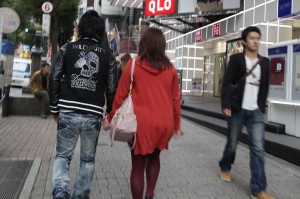 Some are not.
Some have a simple message.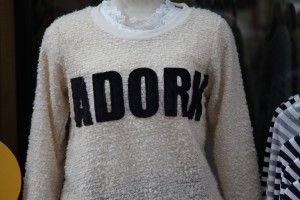 Some have mustaches.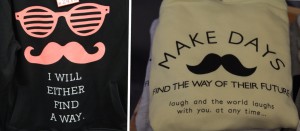 And some take things to another level entirely.