There was snow and graupel through Vermont and into New Hampshire, but I am not one to complain about such things.
I checked in at my hotel in Concord—"Tru by Hilton"—which was nice enough, although it had cartoonish decor that looked like it was designed by Ikea, and the pillows smelled faintly of bug spray. On the plus side, there were no bugs in the pillows.
After checking in, I went downtown to Concord Craft Brewery and ordered a flight of beers before I found out that they weren't serving food that day (Easter). So I drank the beer on an empty stomach and staggered around the block to a restaurant across from the capitol building and had a bison burger.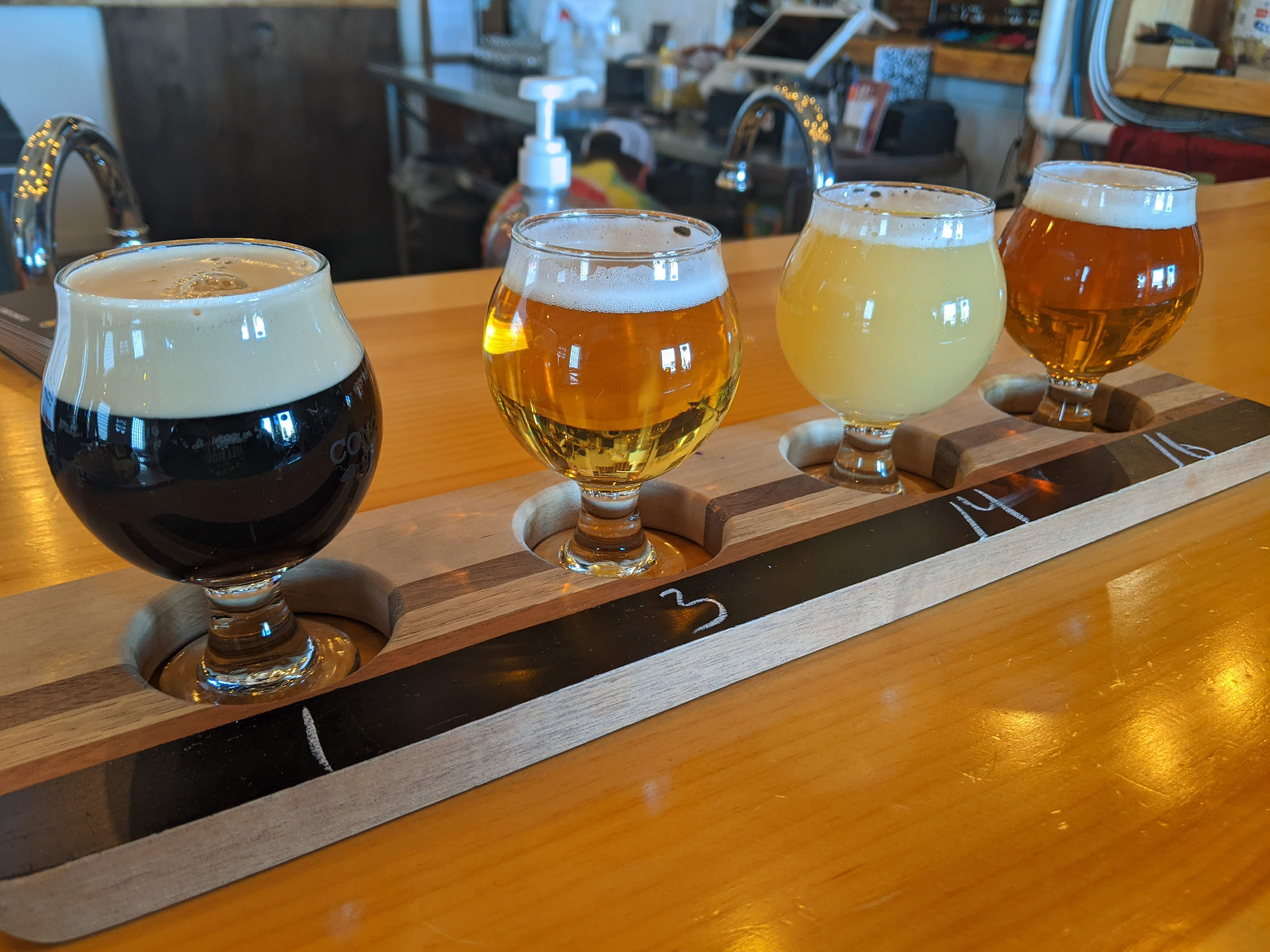 The next morning I checked out and drove to Portsmouth to see the massive tidal flows, which at about ten feet are second only to the Bay of Fundy. And I don't doubt it, but shortly after low tide isn't really the ideal time to see it. What you see is a lot of mud.
So not wanting to wait around for several hours, I drove a few miles south and toured the USS Albacore, a research submarine that was active from 1953 to 1972. As with St. Edmund's severed arm, Roadside America rated this "Major Fun," and I daresay it was even more fun than the arm.
Also notable is the fact that I didn't hit my head even once.