For my final experience of Major Fun on this trip, I visited the Mapparium at the Mary Baker Eddy Library in the Christian Science Publishing Society building, which is part of the sprawling Christian Science Center not far from Fenway Park.
The Publishing Society building is a great example of the economic clout of publishing in the 1930s, with grand marble-floored entryways and globe lamps that function as a clock and a calendar.
The actual publishing is done elsewhere now, and the first floor of the building is given over to a presentation of the life of Mary Baker Eddy, with interactive video displays and films and inspirational quotes.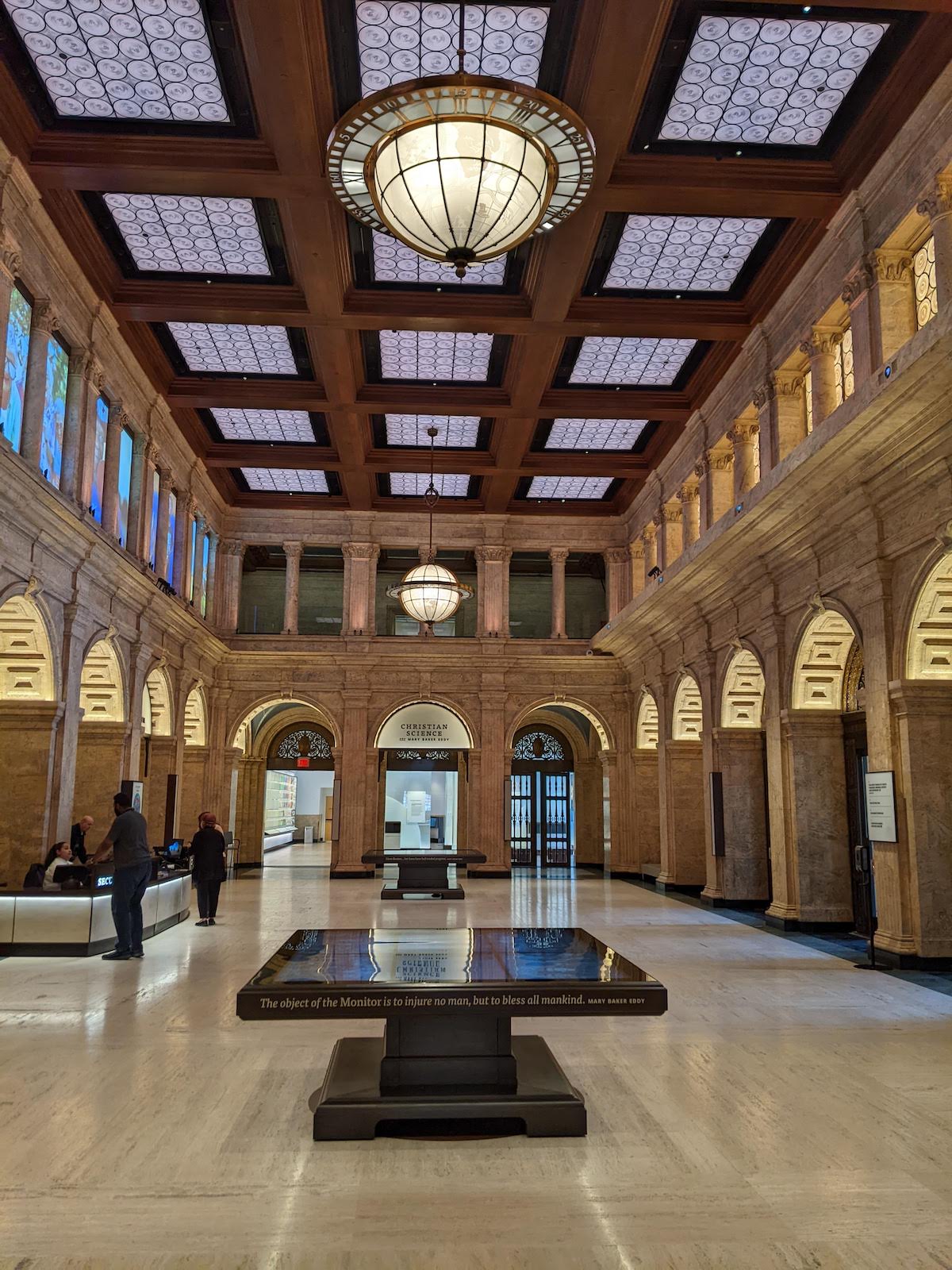 The Mapparium itself is a giant stained-glass globe, with countries and borders as of 1935. The globe is inverted, so the layout appears normal from the inside. The globe was restored and enhanced in 2002, but they kept the original 1935 layout, which is good, because how else could you see Chosen, French Indochina, and Königsberg?
There's dramatic audio about how seeing the world unifies us or something, but it doesn't really add anything. The globe is really very impressive on its own. Unfortunately photos weren't allowed, due to "copyright issues," which I'm starting to suspect is just an excuse.
I tried to take a photo on the sly, but it didn't turn out well. You can see better photos here.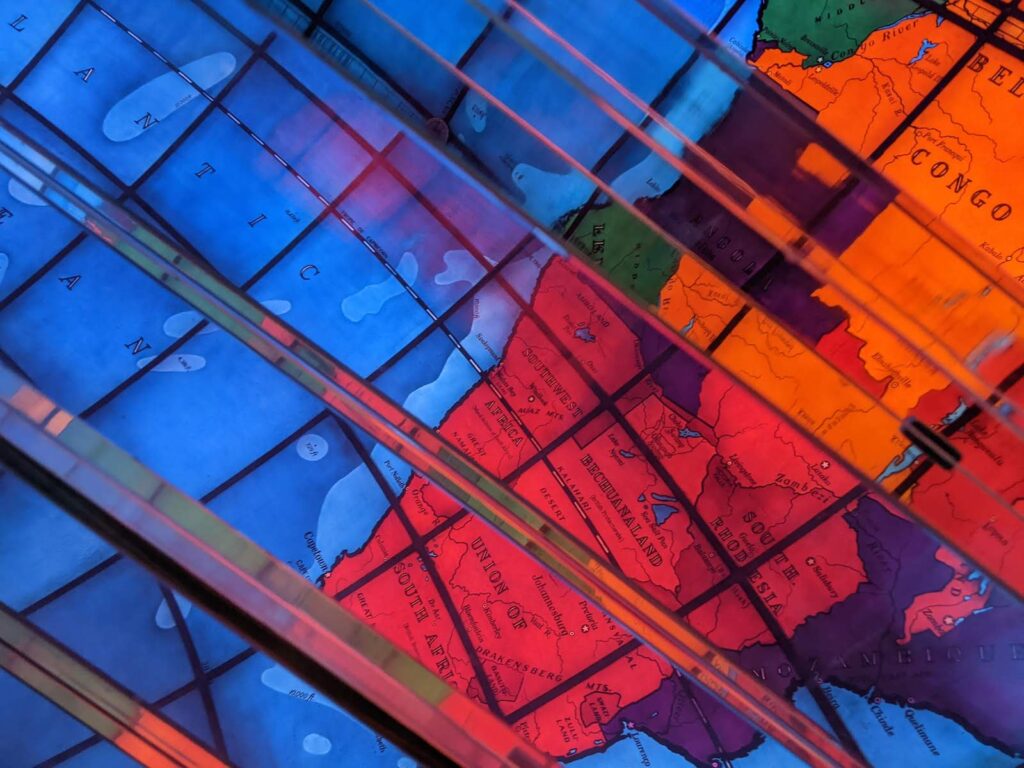 Mark Twain wrote quite a bit about Christian Science, although I didn't see any of his writings in the Library. They must be in one of the rooms I missed.