The Quest for Al really took it out of us, so we drove along the coast one last time, ending up at the same Doner Kebab place in San Remo for lunch. After lunch we bought some gelato and walked down to the harbor. It was a beautiful sunny day, as it has been almost the entire week.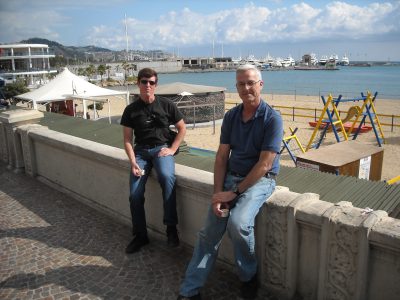 In the afternoon we did laundry and hung around the house. Lobo cracked a cascarón that he'd been saving for 35 years on Alcalde's head, as one does.
We had our final dinner at Marcellino's, with a final round of limoncino shots, although we had to buy them ourselves this time.