We nearly couldn't decide what to do today, but then Lobo started going on and on about focaccia–and not for the first time, I might add–so we drove down to whatever the Lower Corniche is called in Italy and found an Italian bakery that sold focaccia.
And Lobo bought a croissant.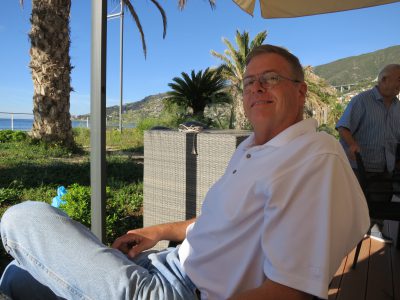 Actually, we all bought croissants, which are not particularly Italian, but at least I got a real Italian capuccino. Lobo and Alcalde got Americanos.
But it didn't matter, because we were sitting at a cafe on the Mediterranean on a beautiful Fall morning, wondering how far beyond help a person would have to be to pass up a trip to the Italian Riviera because he'd rather stay home and watch TV.
But we had no time for people who can't keep up, so we continued down the coast to San Remo. Alcalde redeemed himself navigationally by efficiently directing us to a Carrefour, where we stocked up on groceries. Lobo, appropriately chastened, even sprung for a bag.
We wrapped up the morning by getting some doner kebabs at a little place down the street and headed back to watch Birdemic 2, Sharknado 3, and other masterpieces of modern cinema.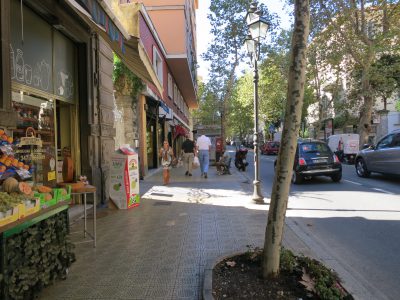 See also: The Ligurian Coast. and Seborga Day 4: San Remo and Return.