Fourth of July in Sonoma. I received a warm welcome.
Some family members explored new fashion frontiers.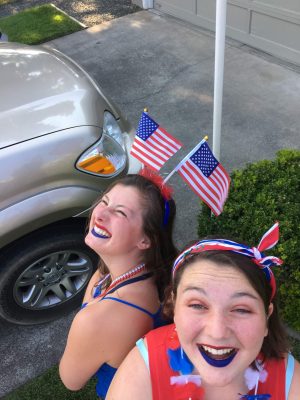 Others preferred a more traditional form of celebration.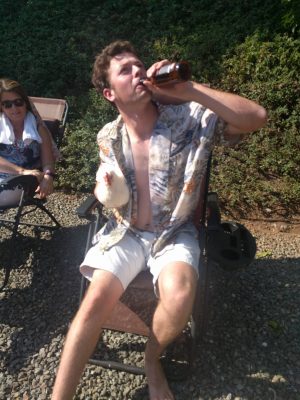 In the evening, some of us watched the fireworks from a field adjacent to a cow pasture. A nearby group of people sang such holiday favorites as the national anthem, God Bless America, one or two Irish folk songs, and Part of Your World from The Little Mermaid. There may have been some wine involved. There was also a dog with a glow-stick collar who barked at the fireworks.