It's snowing. It's been snowing all day. I went up the Schilthorn anyway, where I saw this view.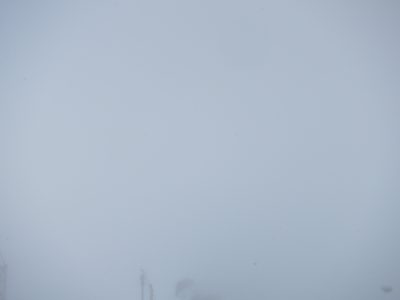 I had the misfortune of going up with a Chinese tour group. There were probably at least 30 of them, all taking selfies and generally getting in the way. I did gain a few minutes at the top. While they were all crowding onto the escalator, I found a freight elevator and went up that way. I had the place to myself for about two minutes.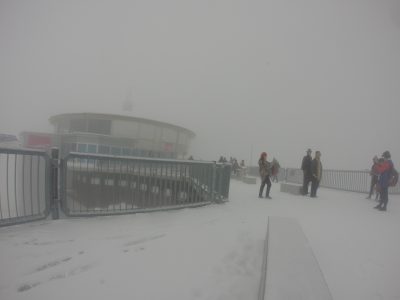 The Schilthorn is famous for the Piz Gloria, which is a revolving restaurant that probably has a spectacular view when it's not snowing. The building was also used in the 1969 James Bond film On Her Majesty's Secret Service, which is the one with George Lazenby. They play this up for all it's worth. There's a James Bond Experience, a James Bond Walk of Fame, and numerous Bond/Schilthorn souvenirs.
All of which went pretty quickly, and I went back down before the Chinese tourists did. At the Birg stop, part way down there mountain, there's a Thrill Walk, which was closed, and a Skyline View, which didn't have one.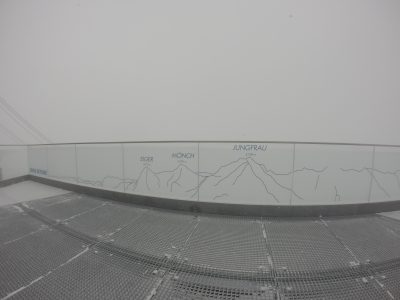 So I went back to Mürren and had lunch at the Snackbar Berry. They have good Apfelstrudel and play Tom and Jerry cartoons in German.