Based on the musical interlude from Reptilicus, I was expecting something a whole lot cheesier, but Tivoli Gardens is really nice. It's the world's original theme park, built in 1843, and in various ways resembles Disneyland, the old Knott's Berry Farm, the Santa Cruz boardwalk, Santa's Village*, and Solvang.
There are restaurants and food kiosks of all types, amusement park rides, midway games, shops, bars, and shows. It somehow manages to appeal to all ages, and even to goofball foreigners wandering around by themselves. I would definitely go again. Several thumbs up.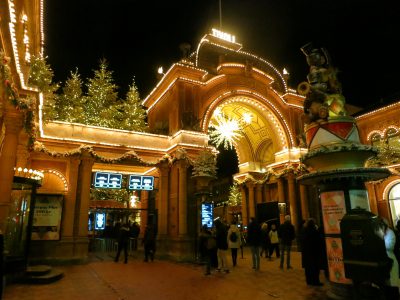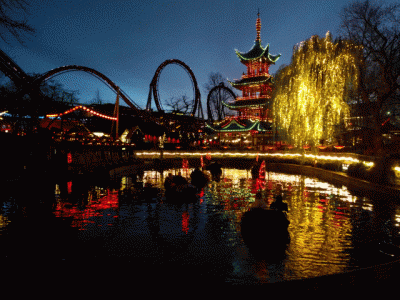 * The one that used to exist in Skyforest, California, not the real one.