Calgary has a tower. I went up in it.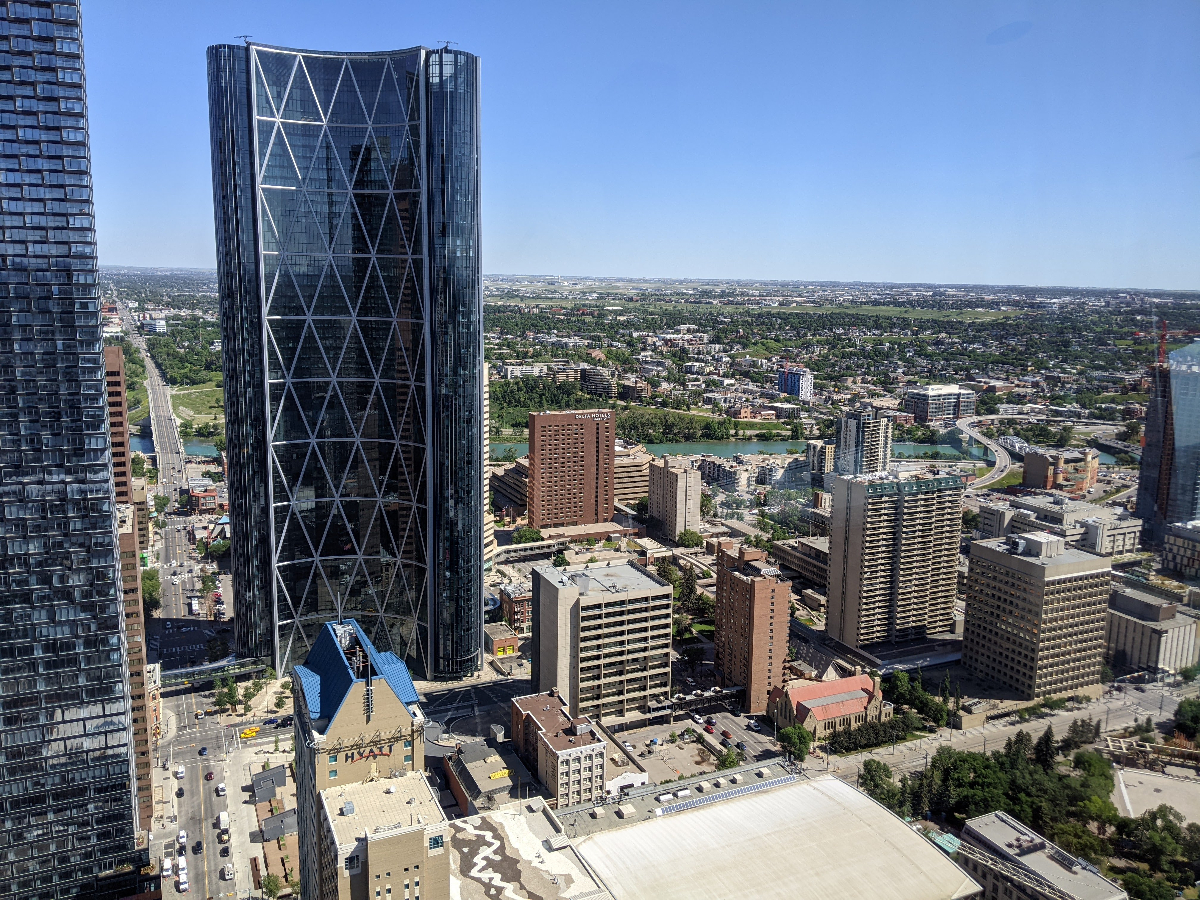 Then I wandered around downtown a bit.
That was pretty much the extent of my sightseeing in Calgary. I spent most of the day in my hotel room on the phone with different Canadian government people, trying to figure out how to submit a Covid test that was apparently required two days earlier.
The border guard had given me a home test when I entered Canada, but he didn't tell me that it was a required test, and neither did the paperwork with the test, so I put it in my bag and forgot about it. Two days later I got an email reminding me that I could be fined if I didn't submit the test by the next day.
The Travel Canada people said to call the testing company, LifePlan. LifePlan is in BC, but not in Alberta, and suggested submitting a Change of Travel Plans document accessible from the ArriveCan site. That document was unavailable due to a DNS error. I called ArriveCan and got someone who couldn't help me because he didn't have access to the necessary information. He explained that he was an "addition" who was only there to help out during peak hours. I don't know how he could help out if he didn't have access to anything, but I called back and got a different person who suggested that I keep trying the online form.
To sum up: submitting the test was required, but was also impossible. The only way to address the situation was by submitting a form that was unavailable.
So I went to dinner. Prairie Dog Brewing, contrary to their signage, does not serve barbecued prairie dog, so I had cow instead.