I've uploaded some video of the road to Gimmelwald, along with a video of paragliders taking off from Mürren.
And this is were my GoPro battery died.
Today was clear and sunny, so I took a stroll to Gimmelwald, a little over a mile away. It started pleasantly enough. I watched paragliders take off to go floating over Lauterbrunnen in the valley below.
I walked along a path with a view of Eiger and Jungfrau.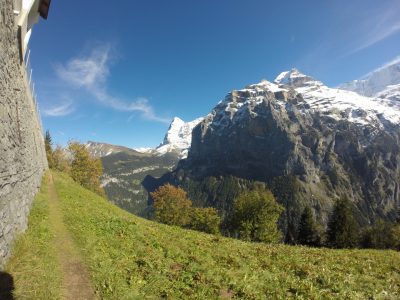 The path got kind of rocky.
And steep.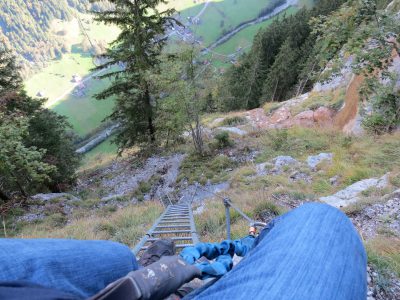 Some of the bridges seemed kind of sketchy.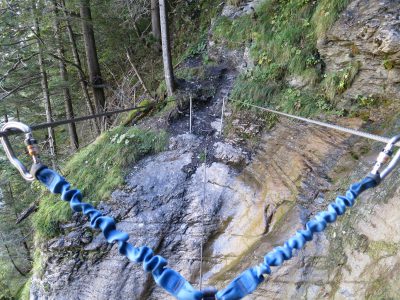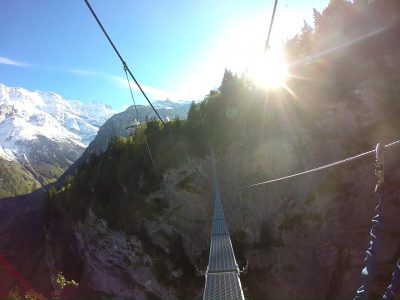 But eventually I saw farmland.
And I arrived in Gimmelwald.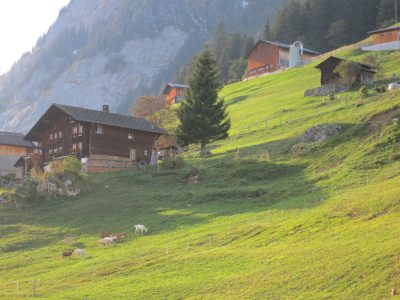 I took the cable car back to Mürren.
It took less than five minutes.