The road north from Kelowna is rich with lakes—Ellison Lake, Wood Lake, Kalamalka Lake, Swan Lake—it's truly lake country. In fact, there's a town called Lake Country, which seems a little presumptuous, but I guess they got in first with the name choices.
The lakes are probably full of Ogopogos, but I didn't have any bait with me, so I couldn't catch one.
That's okay, though, because it gave me some extra time to stop at the Log Barn in Armstrong, which looks like this.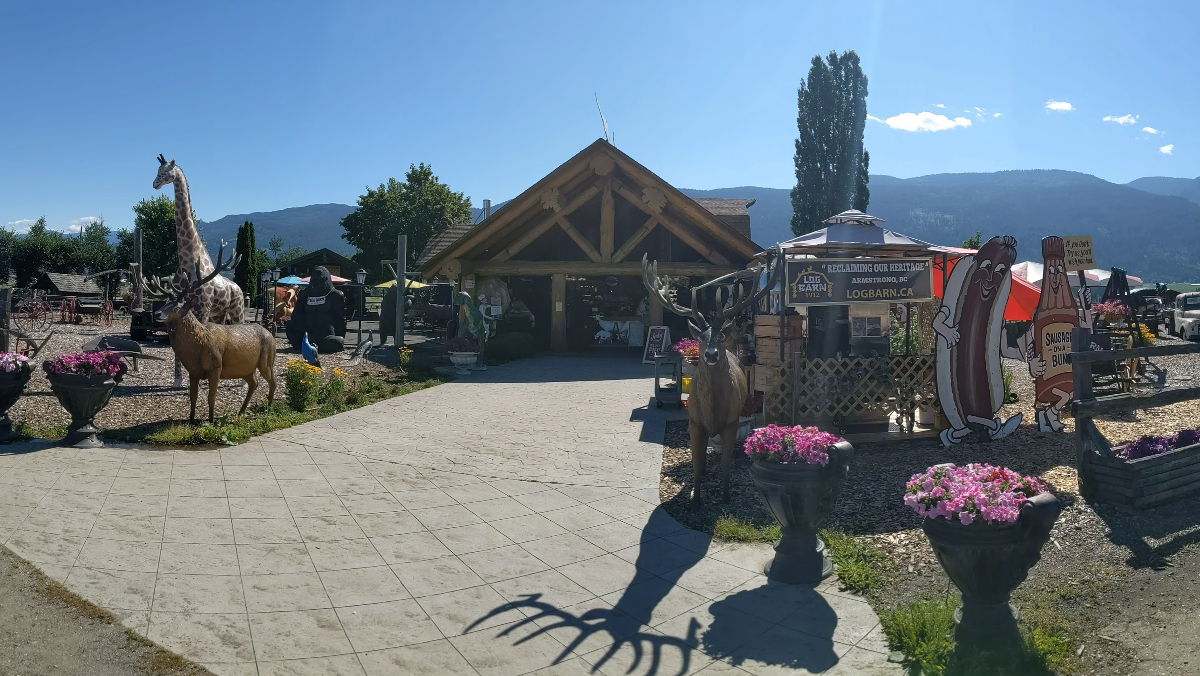 It was built in 1912, which is probably why there are still dinosaurs there.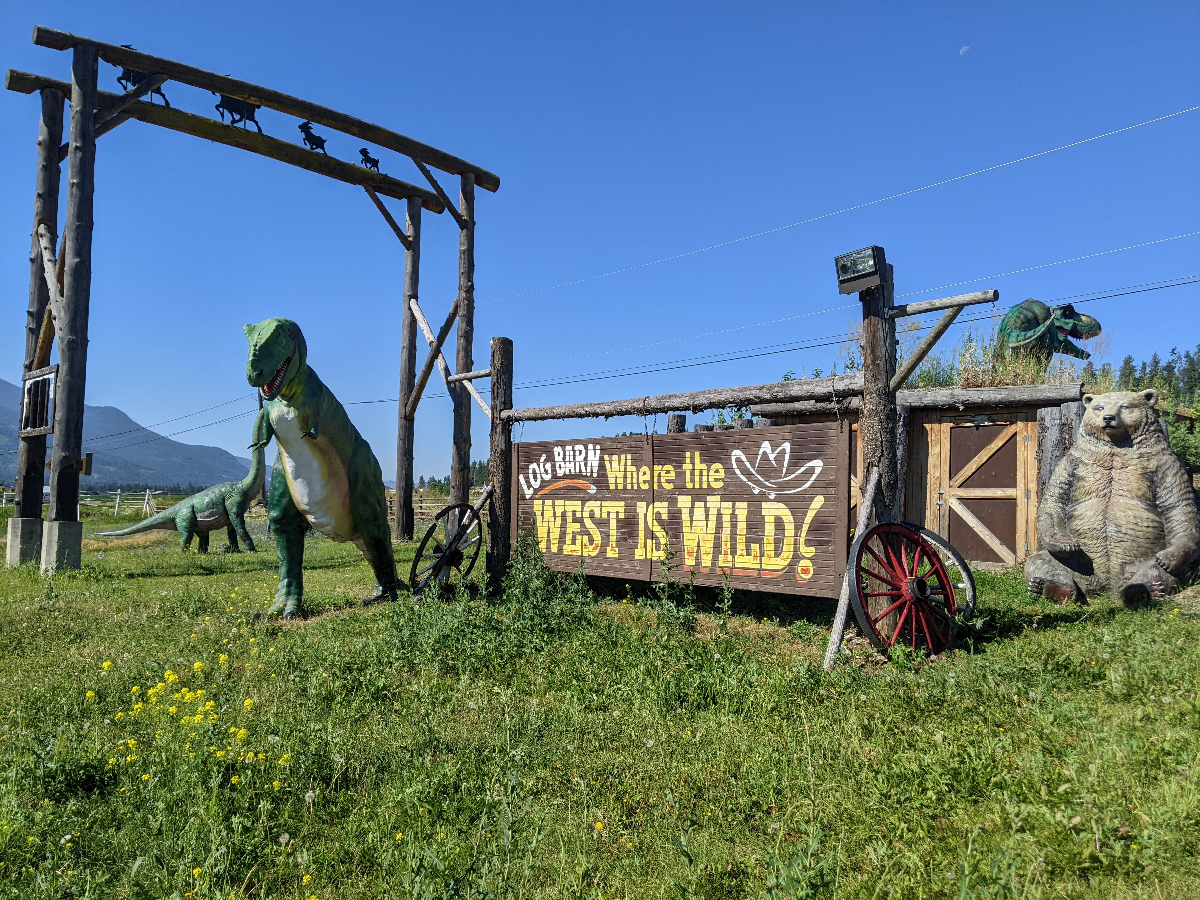 I bought some cherries, which were quite good. I can heartily recommend the Log Barn in Armstrong, BC both for cherries and for goat viewing.