So far I've only noticed this in Kyoto, but a lot of people ride bikes, and all of them ride on the sidewalk. Riding in the street would probably be suicide. Some of the wider sidewalks have bike lanes, but both cyclists and pedestrians completely ignore them and go wherever they want. It doesn't seem to cause any problems.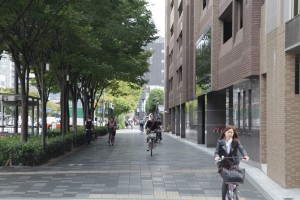 Even if some of the riders look a little shaky.
All of the bikes look like girls' bikes circa 1960. They have fenders and baskets and little bells. a lot of them even have center kickstands like in this photo.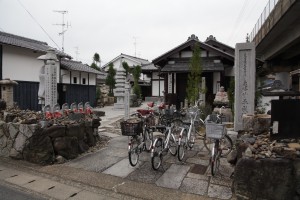 Incidentally, most of those bikes are unlocked. People rarely lock them, even in downtown Kyoto, and when they do, they never lock them to anything.