Nijo Castle was the residence of the Tokugawa shoguns from 1603 to 1867, when they transferred sovereignty to the emperor.
It consists of two palaces: Ninomaru Palace, the residence of the shogun; and Honmaru Palace, which was moved from one of the imperial palaces much later. (The original palace burned down in 1788.)
The whole castle complex is surrounded by a moat, and Honmaru is surrounded by an additional inner moat.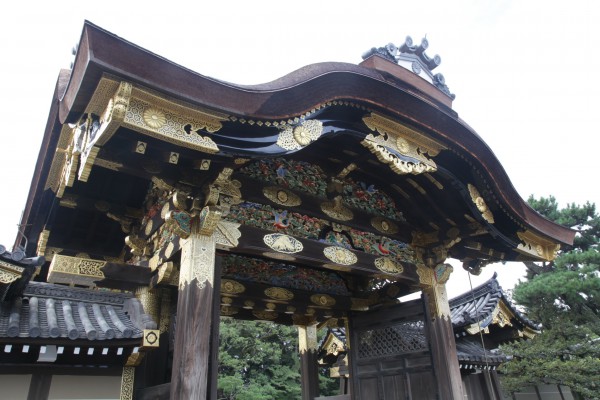 Ninomaru was open to walk through, but no photography was allowed. And not just flash photography, but any photography or sketching.
The wooden floors in the palace are designed to creak, lest anyone try to sneak up on the shogun. They're called nightingale floors and they really do sound like birds chirping.