I arrived in Boston to find out that my Airbnb room wasn't ready. Workmen were glazing the bathtub (or something like that) and it wouldn't be done until the next morning, but they had another room for me that night in the same building. The room was considerably smaller but no big deal for one night.
The next morning the workmen still weren't done. After a lot of messaging back and forth, they finally left the keys for me at the pizza parlor in the same building. I dropped off the other keys in the Keycafe about a half mile away.
The new room—the one I originally rented—was perfectly positioned to be the noisiest room in the building. The pizza parlor seems to be a gathering place, and when it closes at 2:00 AM, people stand on the sidewalk in front of it for another hour or so talking as loudly as possible. The same for the two adjacent bars. Also, everyone in Boston honks their horns at all times to indicate displeasure with what everyone else is doing, or possibly just for the sheer love of honking.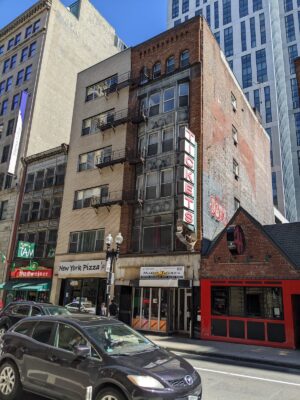 The room was in a good central location, though, about a block from Boston Common. It's a beautiful park, dating to 1634, and the only park I've ever seen with a cemetery in it.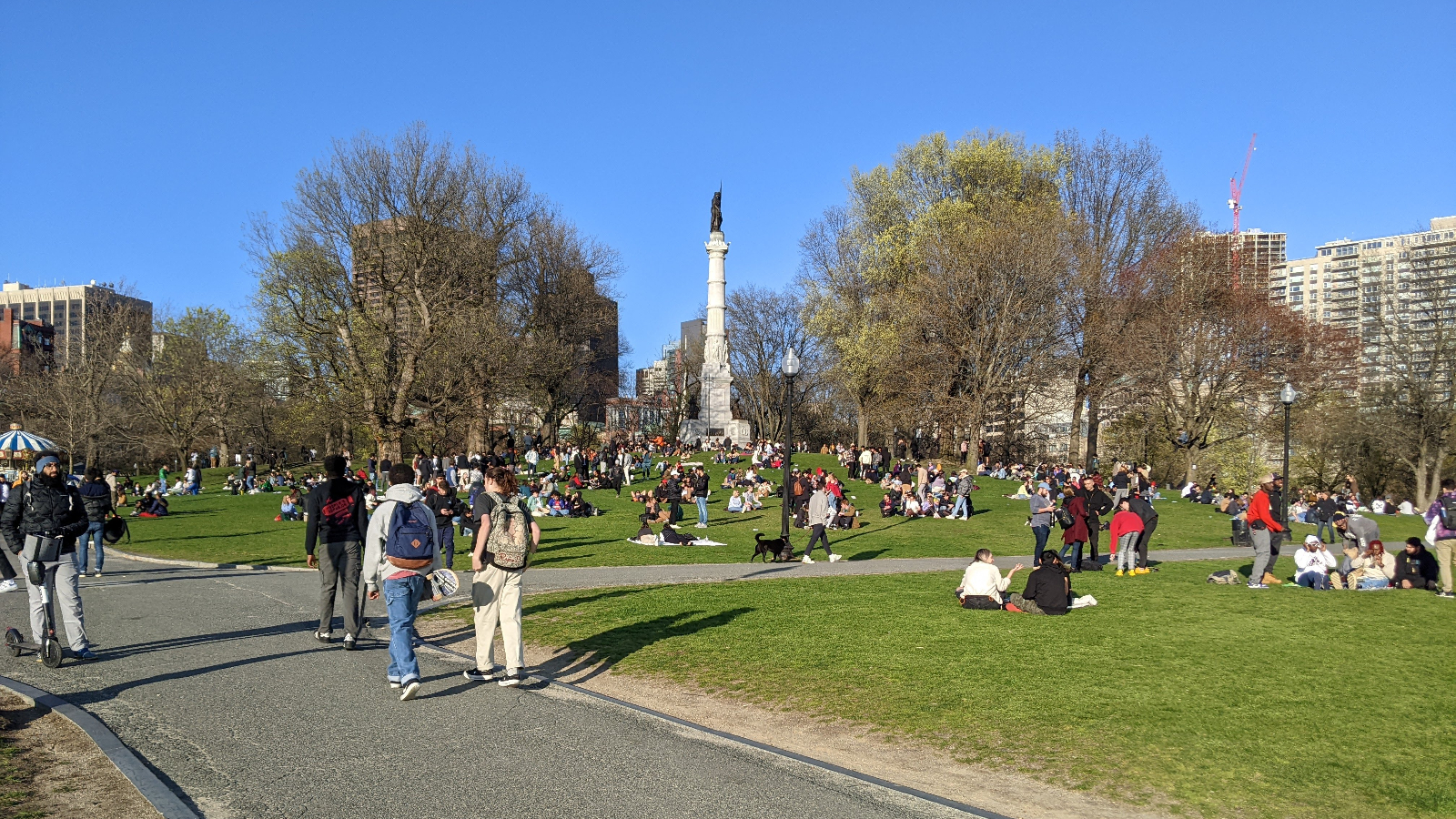 The adjacent Boston Public Garden dates to 1837 and is even beautifuler.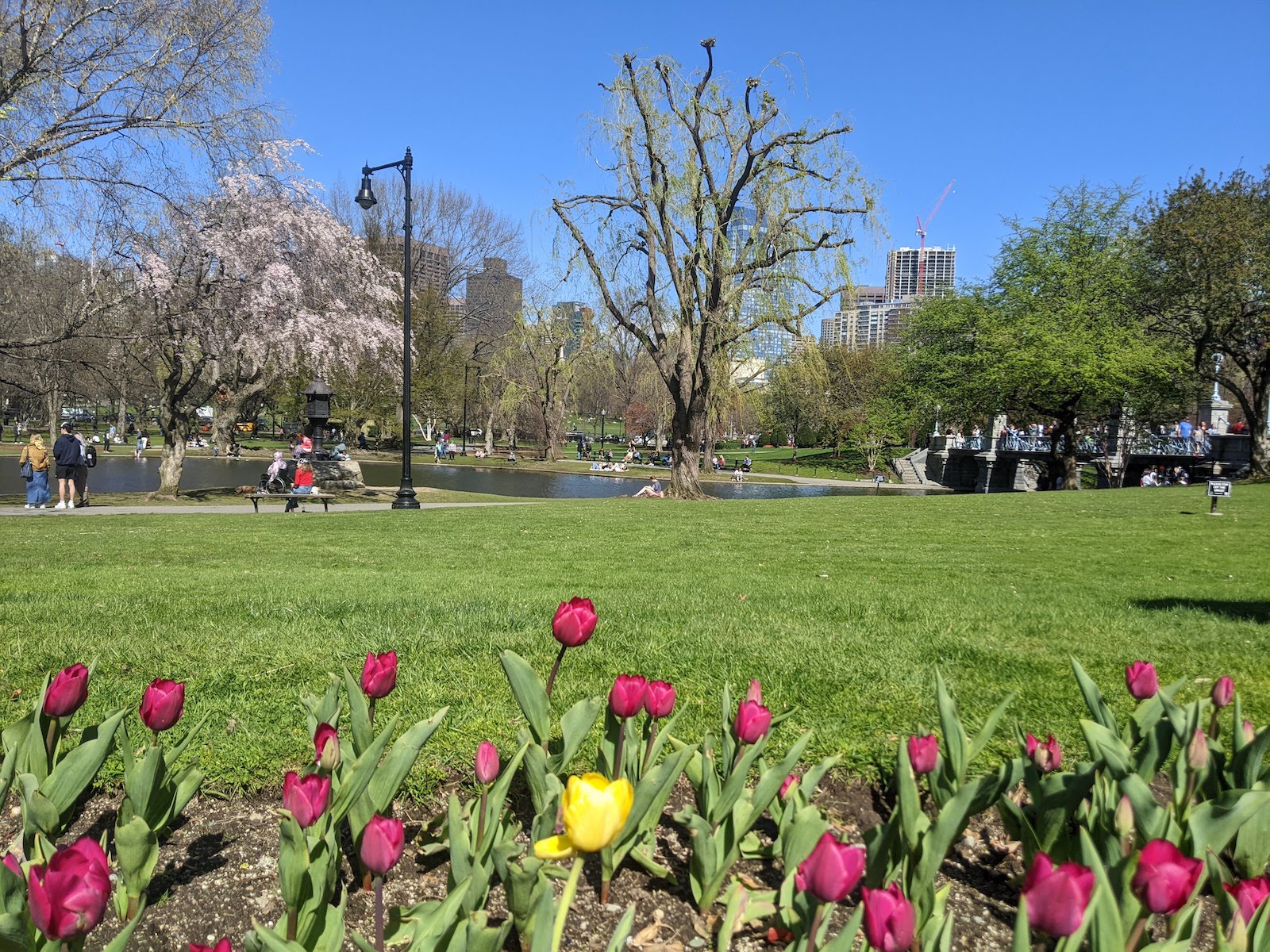 I also followed the Freedom Trail, which starts at Boston Common. It's a relatively short path that contains significant sites of the colonial and revolutionary periods, including the Old State House, Old South Meeting House, and Granary Burying Ground (where Sam Adams and Paul Revere are buried). Colonial and revolutionary sites are most of what I wanted to see in Boston, so it was thoughtful of Boston to locate them near my Airbnb.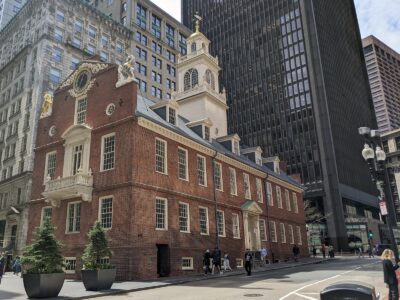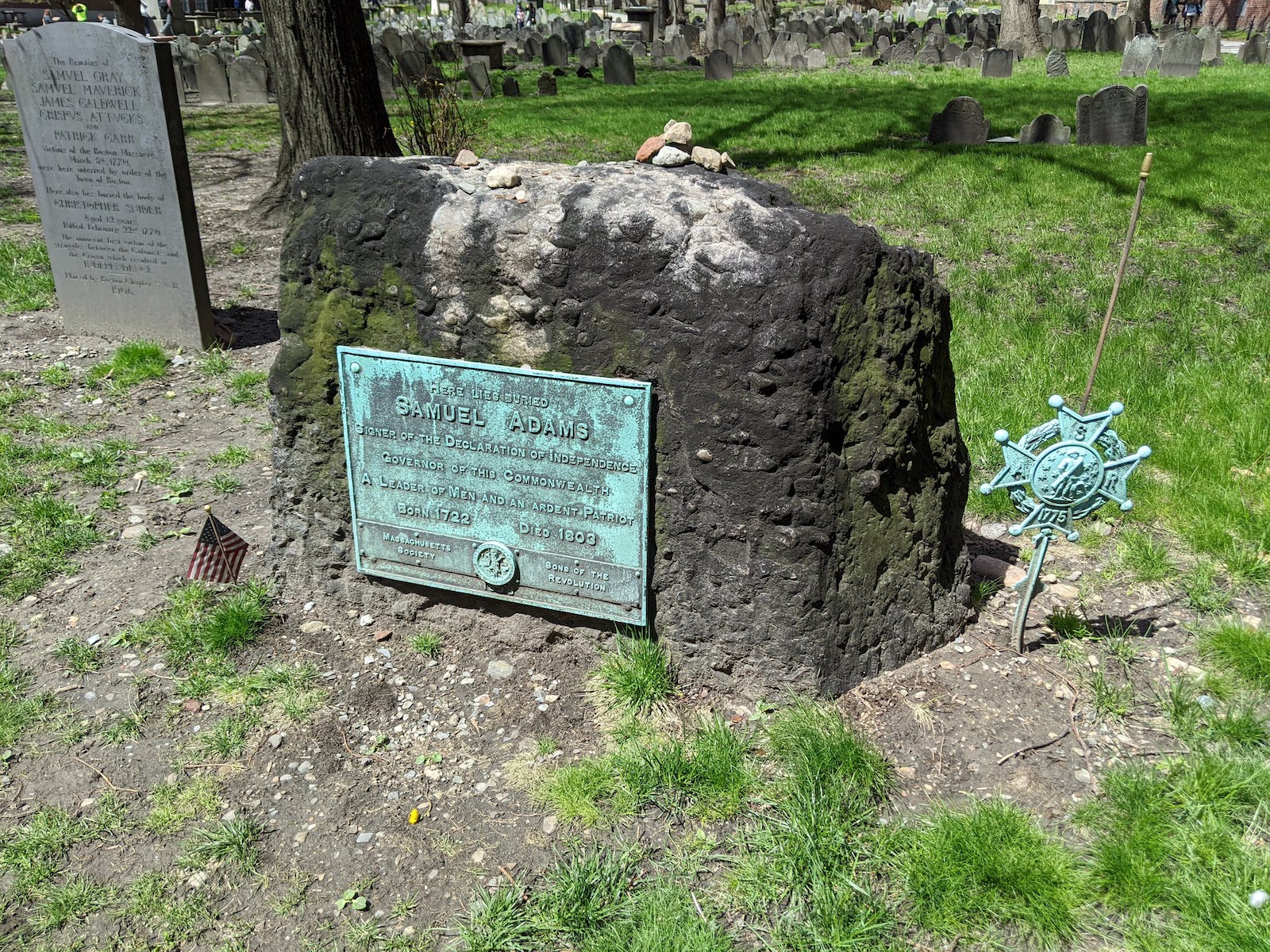 And Roadside America sights there were a-plenty, including a teapot from 1873, a plaque commemorating the creation of the gerrymander, an ether monument, and an Irish famine statue.